I know it's going to take a while to get healed up, and things are coming along nicely according to my plastic surgeon. But that still doesn't stop me from saying, "Hey, hurry up already!"
So I'll show you how I look today: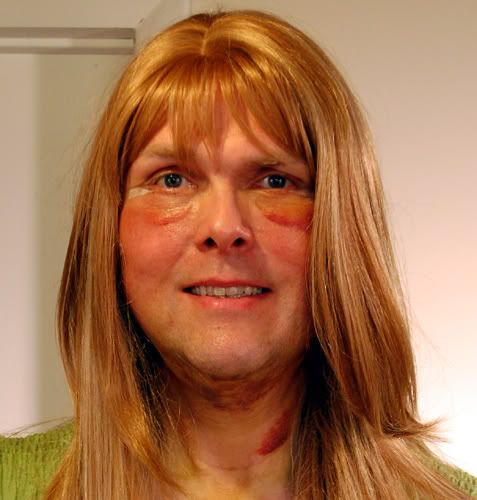 I had some of the stitches removed on Monday. The ones under the eyes really smarted, it's a sensitive area. They (the nurse and doctor each took their turns) took out other stitches, but left the ones that were around the "puffy" areas alone. I will get those out in two days on Friday. They put steri-strips back under the eyes and in front of the ears to prevent infection.
Here's a look at all the busing under my chin: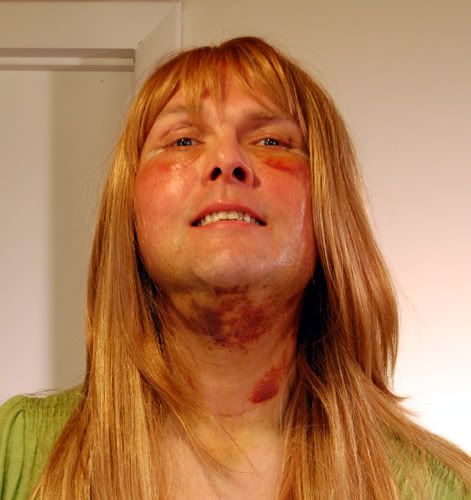 And since I can't do makeup right now, I took that same picture, cleaned up some of the busing using Photoshop 7, this is what it looked like: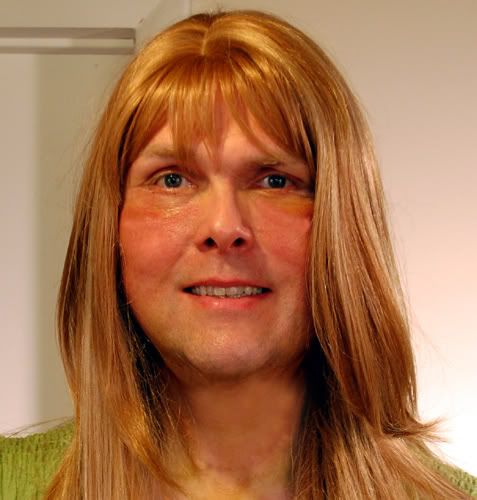 And to help my "Makeup Jones", I loaded the picture up to Taaz.com and fiddled with it (I added light blue contacts too, I couldn't help myself!):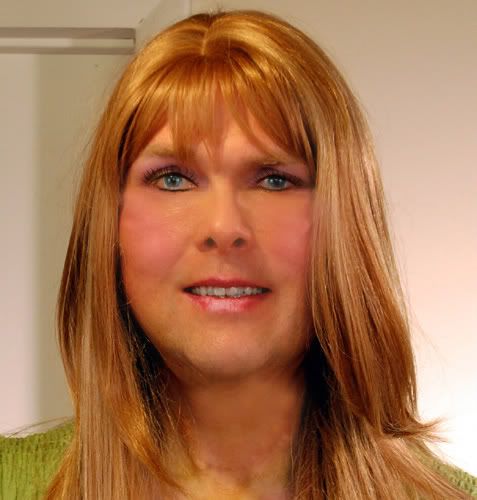 Isn't modern technology wonderful? I feel so much better now!
Until next time, love Tracy