Jamie Austin
is a cross-dresser's best friend. Not only is he great with makeup, but knows how to direct and pose an amateur wannabe model!
While at the Southern Comfort Conference I signed up for makeup and a photo shoot. I was going to use one of my usual blond wigs when Jamie directed me to a bunch of his wigs that he had handy. He wanted me in something darker so I picked out a red number. Something I rarely wear.
So we ran around the hotel taking pictures. The
Crowne Plaza at Ravinia
has this beautiful lobby with jungle plants and waterfalls. So here are a few of some of the 100 plus pictures that were taken. The only thing I regret is not having enough time for an outfit change: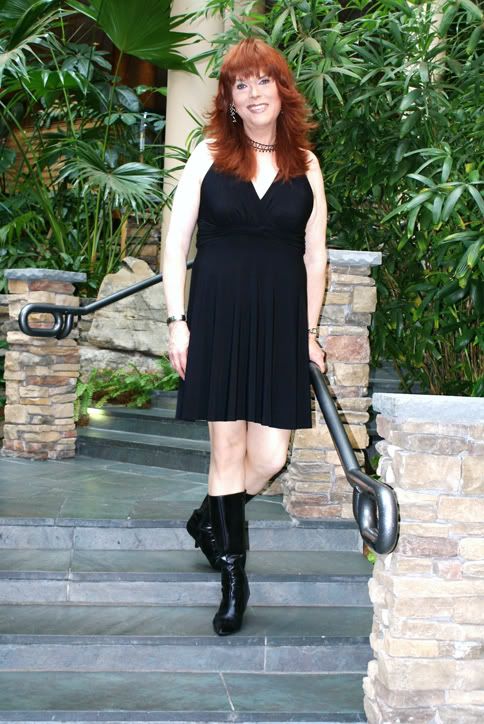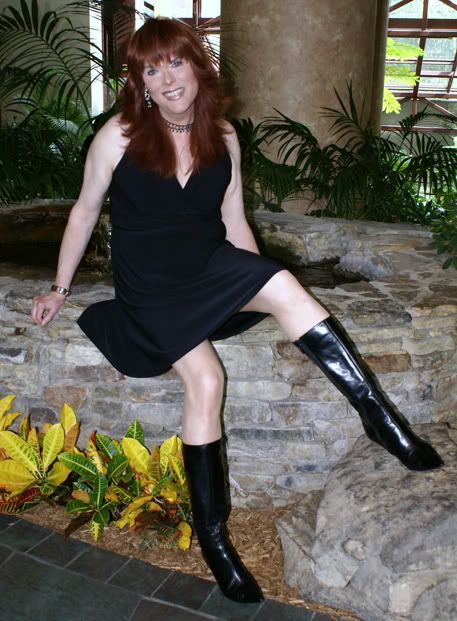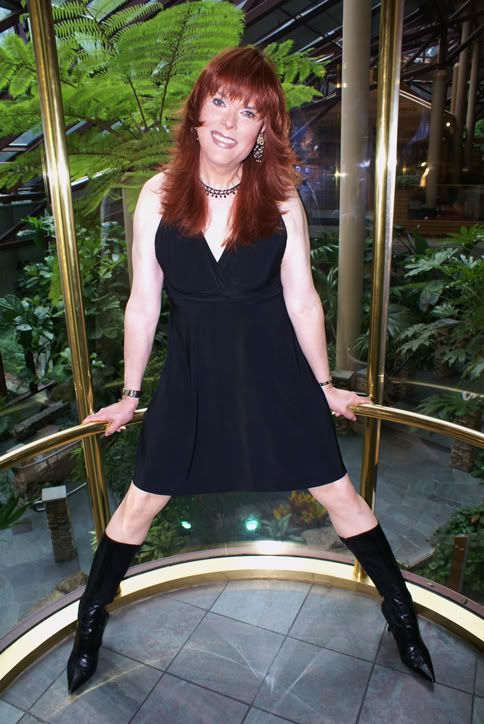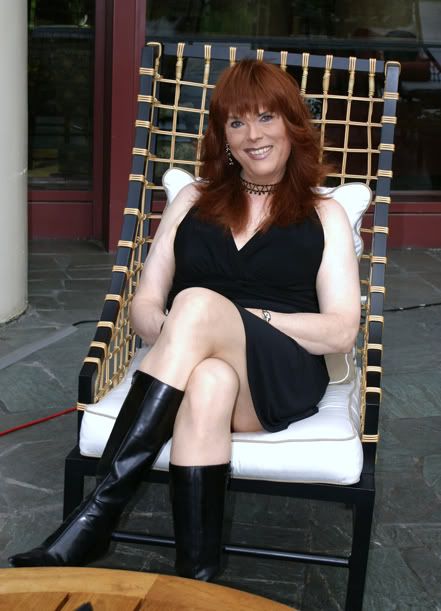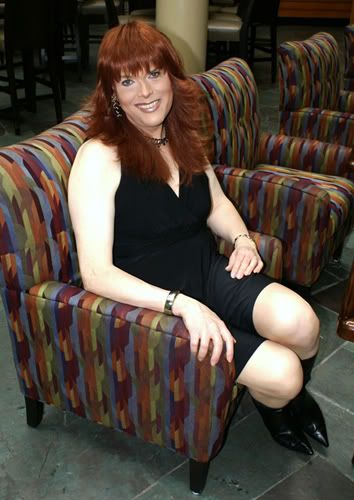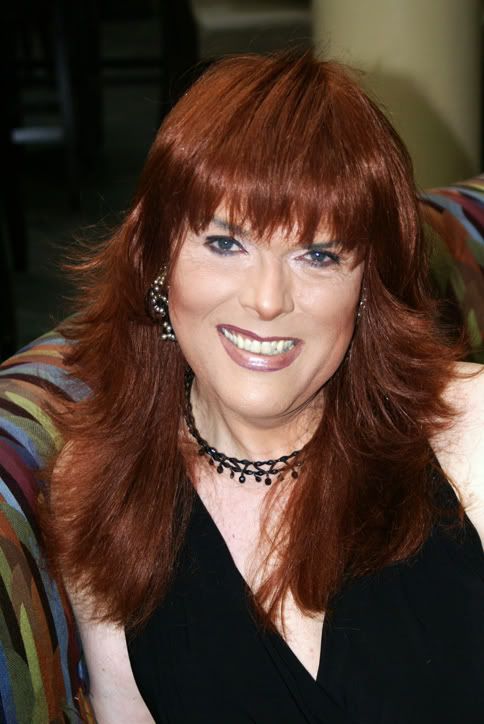 I had a blast, I hope you like these photos too! And thanks again to Jamie Austin for making it happen!
- Tracy